Lakeview Amphitheater | Syracuse, New York
You've found the BEST concert of the year, Goo Goo Dolls and O.A.R.'s The "Big Night Out" tour, and lucky for you, you've also found the best place to grab your tickets as well! Expect some of the most amazing visuals on the planet and a sonically pure experience that will last in your memory banks for a lifetime. That is the star power of these two incredible bands. All you have to do now, is just click the "get tickets" button and choose the best seats in the house for a showing at Lake view Amphitheater on Wednesday, August 16, 2023. So what are you waiting for? Do it now!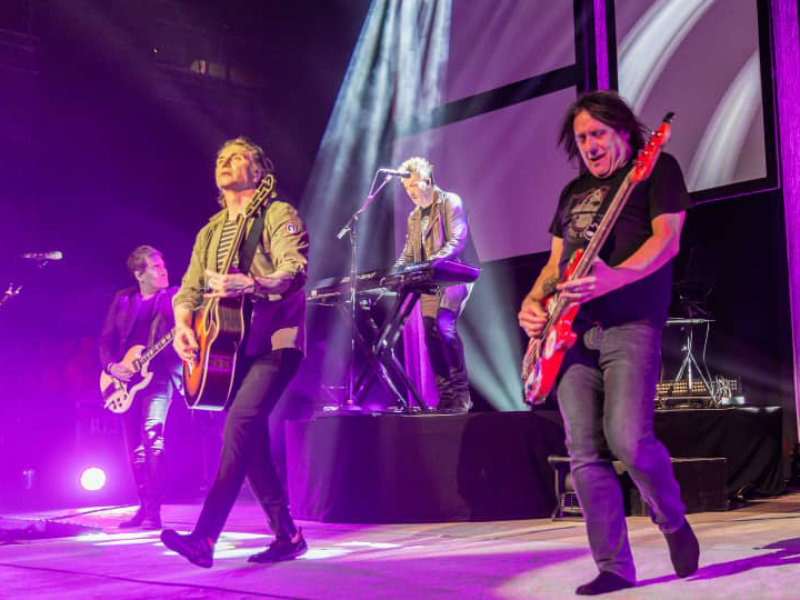 The Goo Goo Dolls were formed in Buffalo, New York in 1986 by John Rzeznik (guitar and vocals), Robby Takac (bass and vocals), and George Tutuska (drums). In 1995, the Goo Goo Dolls released their breakthrough single, "Name," which catapulted them from the realm of cover bands into the mainstream. The success of their 1998 single "Iris" the further established the group to superstar status. The song spent 18 consecutive weeks atop Billboard's Hot 100 Airplay chart during its nearly year-long run on the charts. Iris topped Billboard's "Top 100 Pop Songs 1992-2012" chart in October of that year. The Goo Goo Dolls' longevity and range as a band are both testaments to their adaptability. They are truly in the pantheon of greats, and their live performances are unparalleled. This is why seeing them in person is the best option.
O.A.R. will serve as a perfect complement to the Goo Goo Dolls' abilities. The band, who go by the moniker O.A.R. (which stands for "Of A Revolution"), got its start in 1996 in Rockville, Maryland. The band consists of lead vocalist/guitarist Marc Roberge, drummer Chris Culos, guitarist Richard On, bassist Benj Gershman, saxophonist/guitarist Jerry DePizzo, and touring members, trumpet player Jon Lampley and keyboardist Mikel Paris. To date, the band has released ten studio albums. Live From Merriweather Post Pavilion is the band's sixth live album (2019). The success of their summer tours and live performances have contributed greatly to their widespread acclaim. Rockville, Maryland is home to four of the band members, all of whom attended and/or graduated from Thomas Sprigg Wootton High School. They attended Ohio State University following graduation from high school. The band was missing a sax player, and luckily Jerry DePizzo, a native of Youngstown, Ohio, agreed to fill in. We're thrilled that they came together because the group has won over audiences everywhere.
Combined, the results of their tour together will blow your mind. Experience "The Big Night Out Tour" live on August 16th, 2023, and be a part of all the genuine fans. Don't hesitate; clicking the button will immediately purchase your tickets and the best seats in the house.