Lakeview Amphitheater | Syracuse, New York
Yo Syracuse, you have the best thing ever coming to your city. As part of their upcoming "Slow Dream Tour," MATCHBOX TWENTY will be performing at the St. Joseph's Health Amphitheater on July 29, 2023. Since their first album, they've consistently produced hit after hit, so when they perform, everyone is singing along and having a great time. In addition to the incredible talent already on display, these amazing people have just released brand new music, making this tour extra special. The new single, which is called "Wild Dogs (Running in a Slow Dream)," is part of the upcoming album, which will be coming out at the end of May. With all the biggest hits, brand spanking new music, and a superb concert venue, this show has all the things a Matchbox Twenty fan could want, and tickets are selling out fast. You must be there with the rest of the fans, so do yourself a favor and click the "GET TICKETS" button on the upper right RIGHT NOW.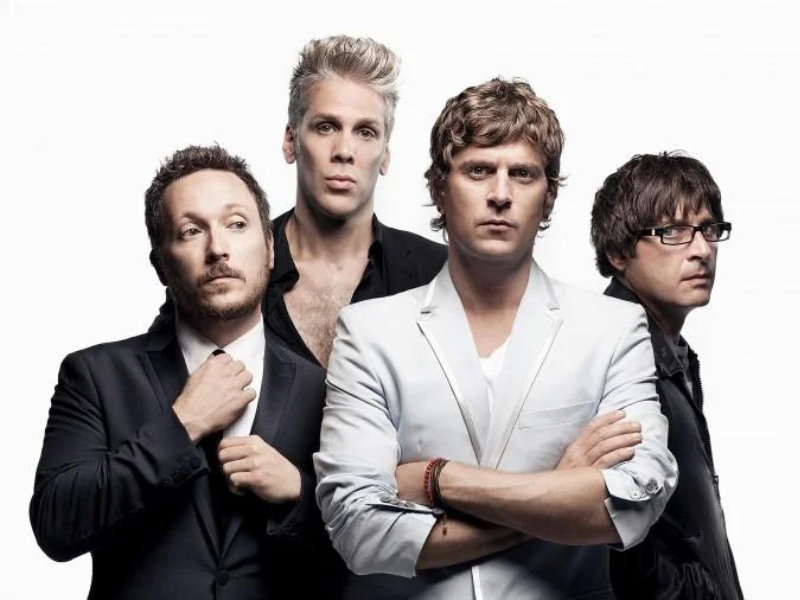 Since their formation in 1995, Matchbox Twenty have become the core of the pop music industry, regularly selling out all type of venues including arenas and amphitheaters. The band's music has worldwide appeal, uniting listeners over the shared joy of a catchy chorus or the band's legendary performances on stage, so you know that you will never be disappointed at one of their shows. Yes! They are that good!!!
Matchbox Twenty recently shocked their global fan base by releasing a new single (the video is embedded below), and they can't wait to show it off on stage while the roaring crowds join in at one of their upcoming concerts. ← Imagine all the fun you will have!
The Recording Industry Association of America (RIAA) has awarded diamond certification to the debut album, "Yourself or Someone Like You," making Matchngbox Twenty one of the rare bands to achieve this type of success. The band's second album, "Mad Season," debuted at #3 on the Billboard 200 and has since been certified 4x platinum. "More Than You Think You Are" was certified double platinum.
Songs like "Bright Lights" and "If You're Gone" have become the soundtracks to the lives of their millions of devoted fans, and "Unwell," "Push," "3 AM," and "Bent" are among their greatest. Over 40 million records have been sold worldwide by the band, and they have been honored with two Billboard Songwriter of the Year awards, eleven BMI Awards, three Grammy Awards, and a slew of nominations for their incredible talent. Such acclaim is proof that these exceptional humans have an excellent ear for music and know how to thrill their devoted following.
Therefore, it is safe to say that Matchbox Twenty is THE band to see this year, and that anyone who does go will have the time of their lives. If you're really lucky, the boys might even put on a performance of Rob Thomas's Smooth as an encore so you definitely have to get yourself there. To order tickets, click the "GET TICKETS" button up top but act now before they sell out.