Lakeview Amphitheater Information
The St Joseph's Amphitheater, originally known as the Lakeview Amphitheater, was constructed in order to replace the previous venue, the Mohegan Sun Grandstand, as it fell into disrepair. At a cost of roughly $40 million, construction of the new 17,500 venue, situated on the shores of the Onondaga Lake, was begun in November 2014 and reached completion in August 24, 2015, where it opened with a concert by the world-famous country star Miranda Lambert! The St. Joseph's Hospital gained naming rights to the venue in 2018, and the amphitheater was renamed the St. Joseph's Amphitheater at Lakeview.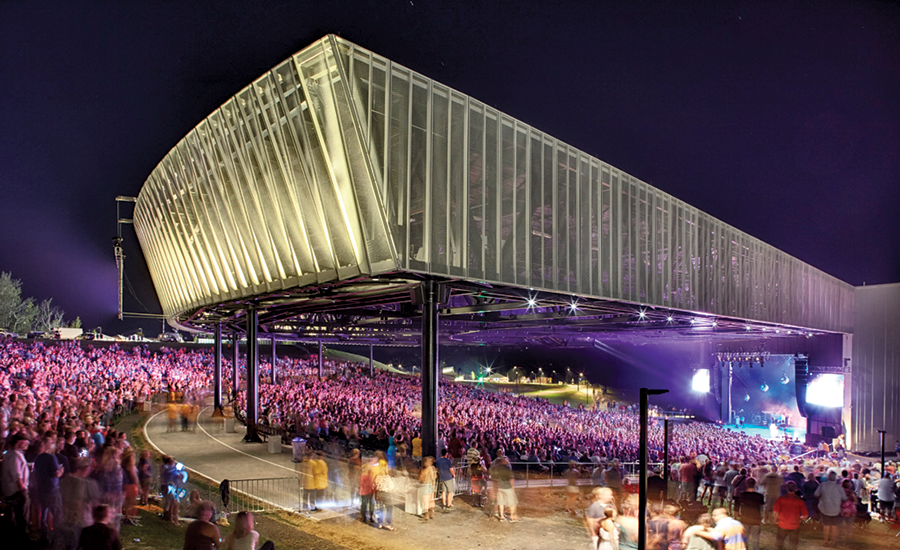 Please see the links below for further information on St. Josephs Health Amphitheater at Lakeview:
Do you require parking? View the Lakeview Amphitheater parking information page.
Want information on our recommended ticket provider and ticket policies? View the Lakeview Amphitheater tickets page.
Find out about accessible seating and view the Lakeview Amphitheater seating chart page here.